Hello, my name is Chris.
If you keep your eyes open enough, oh, the stuff you will learn. Oh, the most wonderful stuff.

— Dr. Seuss
How easy is it for us to get set in our routines and forget to stop and appreciate all the little things happening around us each and every day? What opportunities might we be missing out on by choosing not to engage in life's little moments? They may not end up being so little after all!
Things I Value
Faith
---
For many years my Christian faith was something I kept private and personal. During a difficult time a few years ago I decided to let others in and discovered the power of true community. This is a topic I plan to explore on my blog in more detail.
Family
---
I love my girls! Carrie, my wife, is a clinical psychologist and my best friend. We are blessed with two daughters, Sarah (7) and Leah (3). They keep me on my toes and I strive to spend as much quality time as I can with them.
Fun
---
Once upon a time I was a tennis player. A few goals for 2019 are to read more books and get back out on the court. Otherwise, you might find me outside on a walk or riding the bike around White Rock Lake, all while listening to a book on Audible.
Food
---
Who doesn't like food? I know who does … this guy, that's who! Over the years I've found my favorite Dallas spots. Mexican, pizza, burgers, and coffee all hold a special place in my belly. Anyone up for lunch?
Professional Experience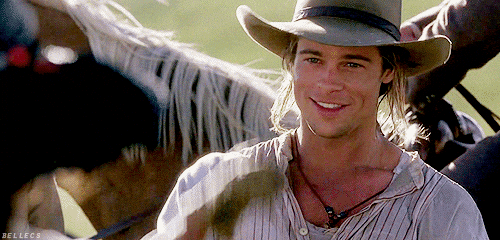 I've worn many hats!
From designer to front-end developer, I've played in Photoshop, Illustrator, Flash (RIP), Dreamweaver, and straight HTML and CSS code. From text, to graphics, to video, to forms, I've spent time in many different Content Management Systems. From web, to apps, to email, to social, I've built strategies to leverage content for user engagement. From sketches, to wireframes, to workflow processes, to SOW's, I've taken projects from ideas through implementation. From co-founder, to client services, to project manager, I've build relationships working alongside numerous stakeholders. Most recently, I've taken on the role of Marketing Director for a Dallas Sales, Management, and Leadership training and consulting firm.
I have experience working on projects across multiple industries.
I've been fortunate to work on projects for musicians, Internet celebrities, non-profits, churches and ministries, realtors, doctors, lawyers, sports clubs, government agencies, restaurants, small businesses, corporations, publishers, educational institutions, special events, fundraisers, museums, and software services. From Non-Profit to B2C to B2C, Sole Proprietorship, or a faith-based organization, I've been there, done that, and might've acquired a t-shirt to prove it.
I have experience with many types of working relationships.
Over the years I've been able to partner with really smart people in many different ways. I co-founded a web development agency, spent some time as both a full and part-time freelance consultant, been on staff with in-house creative teams, embedded as a contractor, and even partnered with other boutique agencies as a strategic partner. I've been a one-man-shop, built teams from scratch, led production teams, supported departmental staff content managers, and rallied volunteers for the cause.